Professionally Laid Quality Materials
Whether you are a homeowner who has designed your own outdoor space or you a garden designer or landscape architect looking for a company to put the finishing touch to your project, Atlantic Stone will build your garden design to exacting standards, on schedule and within budget.
We can supply and install decorative stone, bark mulch, sleepers, screened topsoil or our famous Flexiborder to create a sleek design. A look that will set off your home or business, with a finish which will last for years, with very low maintenance.
We supply and fit our products from our base in Galway city to the surrounding counties and can supply our products Nationwide – often with Next Day Delivery. We have included a selection of the many projects we have transformed below.  
Our decorative stone is a relatively cheap, fast and stunning way to transform any driveway or external area of a home. We believe it is a great environmentally friendly alternative to a chemical laden tarmac driveway.
Do you have a low spot in your lawn ?
Do you need to landscape your garden ?
Do you have a garden made mainly from builders rubble ?
Our screened topsoil is a high quality product that we can deliver to you in tonne bags or loose in bulk. We can supply and fit or supply only – so you can enjoy the manual labour yourself! Although with our grab lorry delivery we can often take out a lot of the hard work for you by dropping our bags exactly where you want them. Our top soil can be used for lots of different applications around the garden:
For making new beds and borders
For raised beds
For an ideal level base for lawns
Or for any area where the natural soil is poor or non-existent.
How Much Topsoil Do I Need? We recommend the following:
For laying lawns you will need at least 10cm (4in) layer of top soil
New beds will need about 20cm (8in) or more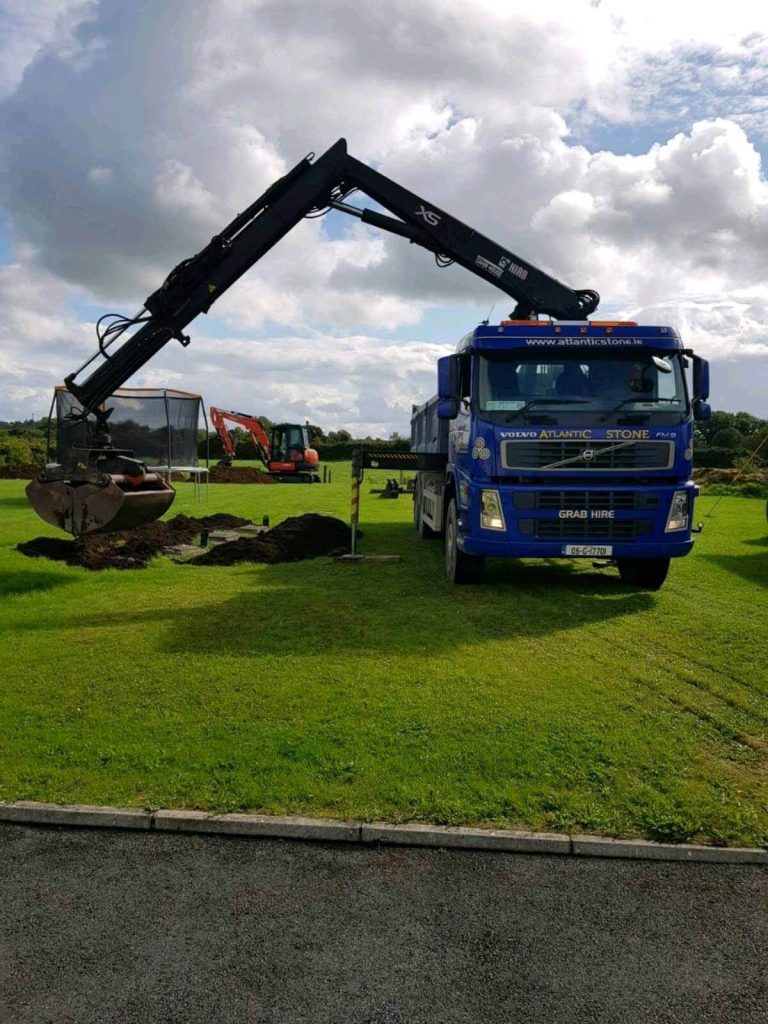 How to fit FLEXIBORDER - the easy edging system.
The fast and easy way to create a border between your flowerbeds and lawn or decorative stone areas.
Made from recycled rubber it's strong, flexible and simple to use as demonstrated here by Sarah-Jane (9) and Lara (9).
If you have a sloping driveway or simply a surface that will not allow pebble to stay in place (a hard surface underneath generally tends to make the pebble run – and can be dangerous in some instances) – why not try our stabilisation grid?
It is the ideal durable and easy to fit solution. See a recent project below.